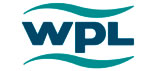 | | |
| --- | --- |
| Format | Seminar |
| Timing | Flexible |
| Accredited by | RIBA (Royal Institute of British Architects) |
| Venue | Client premises |
WPL CPDs - lunch paid by WPL at your location of choice
For UK Water Utilities Industry
CPD lunch and learns seminar presented by specialists on wastewater treatment solutions for the utilities industry
For Architects, Civil Engineers and Facility Managers
3 RIBA-accredited CPD seminars in wastewater treatment solutions. The presentations include key information for architects, civil engineers and facilities managers who are involved with specifying solutions in sewage treatment or grease management
3 RIBA-accredited CPD options:
Small Domestic Package Sewage Treatment Plants 1 – 150PE
Off Mains Sewage Treatment Pumping and Disposal 1 – 4000PE
Grease Management for Commercial Kitchens
Seminars are approximately one hour long including:
Q&A session and are usually held over lunch paid for by WPL
Our representatives will come to your location of choice covering mainland UK including Northern Ireland
To arrange your CPD lunch and learn or RIBA-accredited CPD seminar please contact WPL:
Complete the enquiry form opposite
OVERVIEW
CPD Lunch and Learn
To create general awareness of legislation
To alert attendee's to current industry updates
To inform on technical and specification support
To consider project options in wastewater treatment management
The seminar can be tailored to your requirements and will last approximately one hour including a Q&A. The seminar is usually held over lunch paid for by WPL at your location of choice covering mainland UK and Northern Ireland.
What do the continuing professional development lunch and learns cover?
The wastewater treatment industry
Types of wastewater treatmentProcess selection and considerations
The design process
Potential operational issues
Product specification, features & benefits
Plant configurationsOther products
Mobile sewage treatment equipment
Case studies
RIBA-accredited CPD seminars
General awareness and understanding of the processes and the systems available
Features and benefits of the wastewater treatment systems Compliance – legal, regulatory and statutory framework and processes
Methods of treatment and disposal
Designing and building of wastewater treatment products – design, construction,technology and engineering
Technical and specification support
Where people live – communities, urban and rural design and the planning process
Project considerations such as cost implications
Servicing and maintenance of wastewater treatment products
Industry updates
Case studies illustrating the diverse applications
What will you get from the RIBA-accredited CPD?
Certificate of attendance – achieving 1 hour of continuing professional development
USB of the presentation and product literature
Free lunch at your location of choice
WPL address and contact details
WPL Ltd
Units 1 & 2 Aston Road
Waterlooville
PO7 7UX
Tel: 023 9224 2600
Fax: 023 9224 2624
View on map