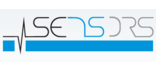 | | |
| --- | --- |
| Gases / parameters | Flammable gases |
| Type | Portable |
| System type | Detectors |
SENSIT® HXG-3P is a portable combustible gas leak detector capable of detecting and monitoring many combustible gases such as methane, propane and natural gas. This gas detector is only available for areas requiring an ATEX certification.
SENSIT® HXG-3P is equipped with an internal pump for faster sampling and gas leak detection. The backlit LCD display monitors percent lower explosive limit (LEL) and part-per million (ppm) readings simultaneously for accurate gas leak detection and analysis. Audible and visual alarms warn of potential hazardous conditions.
Internal pump
Water/Dust filter
Displays LEL and PPM
Infrared Downloading
Long-life, Low-cost sensor
Simple calibration
Data save feature
More gas measurement by Sensors
View all
Also by Sensors
Sensors address and contact details
Sensors Ltd
4a Pepper Road
Stockport
SK7 5BW
Tel: 0161 483 1415
View on map