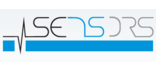 Gases / parameters
Combustible gases
Oxygen

Type
Fixed

System type
Sensors

TRAK-IT IIIA is a durable and user friendly CGI (Combustible Gas Indicator).
The "T3A" can be configured for combustible gas readings in PPM, LEL and / or percent volume as well as a variety of toxic sensors, oxygen and VOC.
The TRAK-IT IIIA is ideal for underground gas leak pin pointing, pipeline purging and confined space applications. This gas detector is available for areas requiring UL and ATEX certification.
Lowest cost, long life sensors/battery
LED warning lights & Loud audible alarm
Large bright graphic display
Stainless steel housing
Optional 1600 event auto log
Exceptional water protection
Infrared Downloading
Built-in natural gas/ propane gas calibration
More gas measurement by Sensors
View all
Also by Sensors
Sensors address and contact details
Sensors Ltd
4a Pepper Road
Stockport
SK7 5BW
Tel: 0161 483 1415
View on map