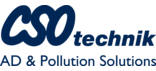 Sector
Utilities

Project type
Refurbishment

Services provided
Design
Installation
Commissioning

Year completed
2007

Project location
Wales

Client
Dwr Cymru (Welsh Water)

Consultant
Dwr Cymru (Welsh Water)

Contractor
Imtech Process

Products used
Terminodour™ Odour Control

Challenge
The Swansea WWTP was constructed in 1996 to meet the stringent European Union tests for Swansea Bay. At the time of construction, it was deemed to be one of the most technologically advanced WWTPs in the world. The plant is designed to handle a population equivalent of 165,000, but problems began to arise when the Swansea population grew substantially.
The plant had in place a three-stage chemical scrubber system to handle the heavy organic loading. In 2006 the chemical scrubber developed a leak and extensive refurbishment/replacement was going to be required.
Solution
A six-month trial of Terminodour™ was carried out in the primary lamella tank area of the building which was the worst affected area of the plant. Terminodour™ has a relatively low capital cost and very low operational costs but was unproven on a project of this magnitude, however it had worked successfully at several smaller Dwr Cymru Welsh Water sites. If the trial was successful, Terminodour™ would be installed throughout the building.
Odalog monitors were installed in the primary lamella area; just above the top water level and 1.5m above that. The criteria for success were determined to be an 80% reduction in odours between the two logger points.
Outcome
Terminodour™ easily met the performance requirements with an average H2S reduction of 92.5%.
The system has run effectively for several years now and the following benefits have been noted.
The system continues to provide effective odour control and no odour complaints have been received.
Capital cost of the system was less than 50% of refurbishing the chemical scrubber.
Operators no longer have to wear breathing apparatus to carry out their duties.
The client has been able to reclassify and downgrade hazardous areas.
Corrosion within the building and particularly to the control panel BUS bars and wiring, which were being replaced every 6 months, has been eliminated.
Maintenance is minimal but carried out by CSO under a quarterly service agreement.
Operational costs have been drastically reduced.
Project data

Building Volume: 16,155m3
H2S Loading: 150 – 200ppm
Performance: Reduces H2S by 92.5% internally and 99% externally
Related entries
Terminodour™ positive pressure ionisation systems are used to treat inlet air to a building or structure, to provide airborne odour control. The introduction of ionised air is effective in controlling odours, ensuring compliant discharge to atmosphere, with the additional benefit of producing superior indoor air quality. Systems are designed and...

Product, 13 February 2018
Also by CSO Technik
CSO Technik address and contact details
CSO Technik Ltd
Chequers Barn
Chequers Hill
Bough Beech
Edenbridge
TN8 7PD
Tel: 01732 700011
Fax: 01732 701050
View on map