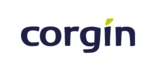 Project experience
Composting sites
Landfill sites
Wastewater treatment works
Water treatment works

Corgin's Rapid hire service provides equipment for hire in rapid response to environmental emergencies.
Corgin's pledge is: 'getting it right and on time, first time and every time'.
Equipment for hire
Corgin maintains a large fleet of ready-to-go equipment for emergency hire at its Stafford facilities.
This includes:
mobile and installed odour and dust suppression systems
large-scale dust suppression
liftable diffusers for tanks and lagoons
floating Vertex surface aerators
spiral aerators
bio-augmentation for biological treatments
The hire fleet is complemented by a range of specialist products:
odour and dust suppression consumables
bio-augmentation and biological stimulants
Success stories
Landfill odour
Heavy rainfall and waterlogged ground conditions caused an unexpected landslide at a large waste landfill site in the South East of the UK.
With the Environment Agency on site and newspaper reporters at the gate, the site manager needed a fast way of implementing an odour control solution for the tons of exposed waste, whilst a remediation plan was being put together.
Corgin was contacted and, within hours, options were considered, costs approved and an engineer was en route with a mobile odour control system. By nightfall, the system was installed and operational, providing odour control coverage to 250 metres of landslip perimeter.
Emergency aeration
Site operatives were about to lock up for the day when one of two large PD blowers was found to have failed at a large domestic wastewater treatment works in the North of the UK.
The area manager contacted Corgin regarding the emergency. Scope and costs were agreed and, within hours, 4 x 11kW float-mounted spiral aerators were loaded onto a HIAB for delivery and installation at 07:00 the next morning.
Corgin co-ordinated the crane hire and generator hire requirements to facilitate the installation and operation of the aerators.
Related entries
Hot and dry weather can often pose a challenge to wastewater treatment works. Corgin received urgent calls from several remote treatment works in Scotland that were struggling to maintain consent levels due to lack of aeration. Corgin was able to supply ready-to-go floating rental aerators, which were quickly deployed to the sites...

Projects, 02 June 2017

Corgin recognise that clients are sometimes overtaken by environmental emergencies. As experts in providing solutions for environmental compliance, clients regularly recommend Corgin for their rapid response to these challenges. Corgin maintains a large hire fleet for wastewater aeration and dust / odour suppression, available for immediate hire...

News, 17 October 2016
More odour measurement by Corgin
View all
Also by Corgin
Corgin address and contact details
Corgin Ltd
Bellasis Street
Stafford
ST16 3DD
Tel: 01785 229300
Fax: 01785 229395
View on map