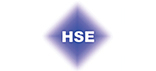 | | |
| --- | --- |
| Sector | Manufacturing |
| Products used | Donaldson Torit DCE Downflo Oval, Downflo Evolution |
Traditionally it has been the norm to use wet collectors to extract overspray zinc dust. This is mainly due to the potential for explosion associated with zinc dusts, especially as the particle size can be quite fine.
In recent years Health & Safety Engineering has been providing dry dust extraction systems for zinc thermal spraying.
Advantages
Higher efficiency to exceed the requirements of current emission legislation.
Dust in dry form is much easier to dispose of. This can be collected in barrels or bulk bags to be taken away for recycling when full.
No corrosion issues leading to lack of performance.
Hydrogen gas not generated.
Zinc dust is still potentially explosive in the dry form, therefore the company takes a number of measures not only to prevent an explosion occurring, but also to minimise the effect of an explosion if it does occur.
All metal work and ducting is earthed to prevent the build up of static electricity.
Dust collectors are fitted with explosion relief panels to safely vent the build up in pressure caused by an explosion.
ATEX rated non-return valves are fitted between the dust collector and the spray booth to prevent an explosion propagating back into the work area.
Related entries
Health and Safety Engineering Ltd

Downflo Evolution dust collectors offer tailor-made compact dust filtration solutions which perform well.This results in fewer cartridge filters and in a smaller area compared to conventional dust collectors: airflow from 2,500 to 150,000 m³/h; compact size; innovative triagonal filter shape features more filter media; increased filter surface per...

Product, 07 September 2017

Health and Safety Engineering Ltd

The Donaldson Torit® DCE® Downflo® Oval dust collector and fume extractor is a compact, high-efficiency collector using unique, oval-shaped filters. Compared to same-sized dust collectors, the DFO dust collector provides a 25% increase in airflow capacity, improved airflow path and 29% increase in pulse cleaning pressure. There are 26 Downflo Oval...

Product, 07 September 2017
More projects by Health and Safety Engineering Ltd
View all
Also by Health and Safety Engineering Ltd
Health and Safety Engineering Ltd address and contact details
Health and Safety Engineering Ltd
Unit 11a, Ascot Industrial Estate
Lenton Street
Sandiacre
Nottingham
NG10 5DJ
Tel: 0870 421 4206
Fax: 0870 421 4207
View on map