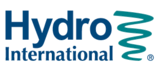 System components
Grit separators

Features
No moving parts
No power source required

Remove more, finer grit to protect downstream equipment, increase plant efficiency and cut maintenance and repair costs.
The HeadCell® is a stacked tray grit separator that retains 95% of all grit 75 μm and larger - guaranteed.
With a small footprint, no electrical requirements and no moving parts the HeadCell® delivers exceptional and economical solids removal for small, medium or large wastewater treatment plants.
The unique stacked tray design provides the surface area required for outstanding performance with a small footprint, enabling treatment capacity increases using existing space, and its durable design ensures long component life with mininal wear and grease build-up even under challenging operating conditions.
Enabling plants to meet stringent environmental requirements with less odour, the HeadCell® is the ultimate grit removal solution for new plants as well as representing a value-for-money retrofit option for grit removal upgrades. For new headworks grit control systems, the HeadCell® can be installed in a poured-in-place concrete basin above or at grade, with a footprint much smaller than conventional grit removal systems.
Applications
New wastewater treatment plants
Treatment plant retrofits
Grit and / or sediment removal for potable water applications
Industrial effluent degritting
Related entries
Get superior non-turbulent grit dewatering, optimised for fine wastewater grit. The Grit Snail® is a quiescent dewatering belt escalator that captures and dewaters the fine grit output from a HeadCell® or TeaCup® grit removal system. Providing solids output with low water content, the Grit Snail® reduces solids handling and landfill costs...

Product, 24 November 2017

Remove, separate, classify and wash wastewater and process solids at a range of municipal and industrial treatment plants. The TeaCup® is a high-performance accelerated gravity grit removal system that has been the benchmark for high-performance headworks grit management since 1976. Optimised for grit collection, grit washing, sediment removal on...

Product, 24 November 2017

Get efficient, economical grit washing at smaller plants with no washwater requirements. The GritCup® is a compact, unpowered grit washing system with no moving parts that delivers clean grit ready for dewatering by a SpiraSnail® dewatering system, effectively separating and classifying 95% of all particles 106 µm and larger and 75% of 75-106 µm...

Product, 29 November 2017
More grit and silt removal by Hydro International
View all
Also by Hydro International
Hydro International address and contact details
Hydro International
Shearwater House
Clevedon Hall Estate
Victoria Road
Clevedon
BS21 7RD
Tel: 01275 878371
Fax: 01275 874979
View on map - 2 addresses