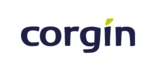 28 November 2017
Following the success of our DustAlert service, which was launched in May 2017, we have responded to feedback and suggestions and are now pleased to unveil our new FrostAlert tool.
We recognise that for anyone with water systems, such as odour or dust suppression systems, frost and freezing temperatures represent an inherent risk during the winter months, particularly in exposed environments. Failure to drain down equipment adequately can lead to expensive repairs and call-outs. Our Advisory Frost Protection Measures will help you to avoid this, but now we are pleased to give you an additional free tool: FrostAlert.
Given the changeable nature of the British climate, it is not uncommon for a sharp overnight frost to arrive out of the blue and this is often where people are caught out.
Using the same format and regions as DustAlert, the FrostAlert forecast gives notice of potential freezing conditions in any given UK region. The regional risk levels are reviewed daily throughout the winter.
Click 'Visit website' opposite to see up-to-date forecasts.
More topical news by Corgin Ltd
View all
Also by Corgin Ltd
Corgin Ltd address and contact details
Corgin Ltd
Bellasis Street
Stafford
ST16 3DD
Tel: 01785 229300
Fax: 01785 229395
View on map