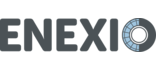 2H PLASdek® vertical-flow fills are designed for the use in counterflow cooling towers with poor water quality.
Bearing capacity and weight/m3 depend on sheet thickness. It will be selected according to customer specification in consideration of process conditions and safety factors for temperatures, lifetime and material properties.
Features
Self-supporting structure due to high bearing capacity with variable sheet thickness
High resistance to erosion provided by reinforced PP edges
Low pressure drop due to vertical direction of all channels
Long service life due to chemical, bacterial and UV resistance of PP, PVC and PPHT
Flame retardant or anti-bacterial types available on request
2H PLASdek® vertical flow fills excel in high operation reliability. The surface of the packing is designed to limit accumulation of solids and thick bio-films. The vertical channels and open interfaces support an optimum solids discharge.
Related entries
BIOdek® FB 33.07 vertical flow fill is used in wastewater treatment applications. It is suitable for strongly polluted, high-load water in trickling filters, and for carbonaceous oxidation in submerged biological treatment. It is reliable, limiting the accumulation of solids and thick biofilms, and provides optimum solids discharge and low...

Product, 24 March 2016

BIOdek® KGP 320 Vertical Flow Fill is used in wastewater treatment applications, particularly polluted cooling tower water. It is reliable, limiting the accumulation of solids and thick biofilms, and provides optimum solids discharge and low pressure drop due to vertical channels and open interfaces within the fill media. BIOdek® has a...

Product, 24 March 2016
More filter media by 2H Water Technologies
View all
Also by 2H Water Technologies
More products on ENVIROPRO
2H Water Technologies address and contact details
2H Water Technologies
Hamilton House
5 Sketty Close
Brackmills Industrial Estate
Northampton
NN4 7PL
Tel: 0845 003 9114
Fax: 0845 003 9115
View on map