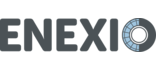 2H PLASdek® cross-fluted fills provide efficient water cooling in cooling towers.
In the manufacturing process developed by 2H the foils are reinforced at the outer edges and in the middle making them very stable. This makes the film fill media extraordinarily resistant to erosion.
2H's unique welding method connects the single foils with up to 20.000 welding points per m3. This high number of connections results in robust packings with high mechanical load capacity.
Bearing capacity and weight/m3 depend on sheet thickness. It will be selected according to customer specification in consideration of process conditions and safety factors for temperatures, lifetime and material properties.
Features
High resistance to erosion provided by patented foil thickness distribution and reinforced edges
Self-supporting structure - high bearing capacity achieved by large number of connecting points and variable sheet thickness
Flexibility in material and dimensions makes adaptation to plant requirements easy
Long service life due to chemical, bacterial and UV resistance of PP and PVC
Easy and economical installation
2H PLASdek® cross-fluted fills provide excellent heat and mass transfer due to the high mixing turbulences by the cross-fluted structure. With their high specific surface areas they achieve highly efficient water cooling at low pressure drops.
More filter media by 2H Water Technologies
View all
Also by 2H Water Technologies
More products on ENVIROPRO
2H Water Technologies address and contact details
2H Water Technologies
Hamilton House
5 Sketty Close
Brackmills Industrial Estate
Northampton
NN4 7PL
Tel: 0845 003 9114
Fax: 0845 003 9115
View on map