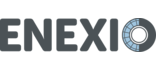 | | |
| --- | --- |
| Filter material | Polypropylene |
2H PLASdek® splash and trickle fills are specially designed for medium to strongly polluted cooling water, the focus of the development being on a high stability as well as on easy and economical installation. Therefore these fills are built from mechanically joint grids and are easily cleaned.
The 2H NET 150 grid packings are high-performance fills which provide an optimised pressure drop. 2H offers a unique flexibility in measures for this fill type.
By using various materials, for example flame-retardant polypropylene (PP), high-temperature PP or the special 2H SANIPACKING® PP, the NET 150 grid can be adapted to a wide range of requirements.
Features
Products suitable for inferior water qualities
Chemical and high temperature resistance of Polypropylene
High stability
Cleaning with high pressures cleaners possible
Long service life
Impact resistant
Environmentally friendly
Economical installation
Excellent heat and mass transfer are two important features of 2H PLASdek® splash and trickle fills. Owing to their special design, efficient cooling with comparably low pressure drop is achieved, even with highly polluted water.
More filter media by 2H Water Technologies
View all
Also by 2H Water Technologies
More products on ENVIROPRO
2H Water Technologies address and contact details
2H Water Technologies
Hamilton House
5 Sketty Close
Brackmills Industrial Estate
Northampton
NN4 7PL
Tel: 0845 003 9114
Fax: 0845 003 9115
View on map