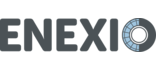 | | |
| --- | --- |
| Sector | Manufacturing |
| Project type | New build |
| Services provided | Design |
| Year completed | 2015 |
| Project location | South West England |
| Client | Thatchers Cider |
| Products used | BIOdek trickling filter with Equiflo rotary distributor |
Context
Four generations of the Thatcher family have been producing cider at Myrtle Farm in Sandford, North Somerset for over 100 years. Today, Thatchers Cider employs more than 200 people and produces more than 70 million pints of cider per year from apples grown in its own orchards.
Despite increased competition from international brewing giants, Thatchers Cider has consistently outperformed the market and grown its market share by offering customers an 'interesting' range of ciders that offer an "authentic apple cider experience".
Thatchers has also been involved in the production of Ribena for nearly 20 years. Every July, all the blackcurrants grown by Ribena in the UK are pressed at Myrtle Farm within 24 hours of harvest.
Requirement
When increased demand prompted a 60% increase in production it became apparent that the current biological treatment system wasn't capable of handling the increased volumes of high-strength effluent and meeting consent targets. Thatchers Cider began its search for a replacement effluent plant by talking to a number of consultant engineers who recommended a variety of different approaches including plastic media trickling filters.
Thatchers Cider contacted 2H Water Technologies and requested a cost-effective and simple solution that could be designed and installed by the summer of 2015.
Solution
Within days of visiting the Myrtle Farm plant, 2H produced a detailed and fully costed proposal for a BIOdek trickling filter solution with an Equiflo rotary distributor.
Having been awarded the contract, 2H provided Thatchers Cider with a complete service in which process design and consultancy expertise were key components. 2H designed, manufactured and supplied BIOdek structured plastic media, pump systems and motorised drive for the Equiflo rotary distributor and specified and sized tanks which were supplied by Kirks.
2H's industry expertise and consultancy skills came into play in assisting the civil design engineer on planning construction of the trickling filter tower and working with Thatchers Cider's in-house team on integrating the trickling filter solution with the plant's chemical treatment systems.
Related entries
BIOdek® vertical-flow fills provide optimum water circulation and sludge removal in biological processes. By free selection of the sheet thicknesses highest mechanical strength is achieved for a long design-life. 2H BIOdek® with vertical channels reliably release excess sludge of trickling filters or of submerged applications. Even at low...

Product, 27 November 2017

BIOdek® cross-fluted fills for biological processes in water and waste water treatment 2H BIOdek® cross-fluted fills are designed for high efficiency and for meeting high effluent standards. Adjusted to the application, a variety of flute sizes between 8 and 38mm provides sufficient space for biofilm growth. For nitrification and other...

Product, 27 November 2017

Equiflo is a practical and durable trickling filter rotary distributor. Built from a precisely engineered combination of processes and the most up-to-date products and technology it provides an effective trickling filter waste water treatment solution. 2H Water Technologies believes customisation is the key to effective wastewater treatment – and...

Product, 27 November 2017
More projects by 2H Water Technologies
View all
Also by 2H Water Technologies
More projects on ENVIROPRO
2H Water Technologies address and contact details
2H Water Technologies
Hamilton House
5 Sketty Close
Brackmills Industrial Estate
Northampton
NN4 7PL
Tel: 0845 003 9114
Fax: 0845 003 9115
View on map