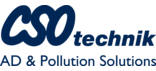 CSO offers Weber's WK-Flexline filling station to ensure the safe transfer of liquids from tanker to container. The system comprises a steel foldable filling station with an in-built plastic collection tray to prevent the pollution of water through spillages.
Space saving folding filling station
Straightforward installation - no complex structural measurements required
Suitable for non-flammable, water-hazardous liquids
Suitable for most tankers
Models for 2, 3, 4 or 5 filling stations
COMPONENTS
Freestanding supporting frame

Material: steel, galvanised
Includes:
Anchoring plates for the ground fixation
Cable winch, electrical
Weather protection cap (PE) for cable winch
Spring bolt for the locking of the collection tray in stationary position
Apron made of plastics for the discharging of leaked products from the filling cabinet into the collecting tray
Supporting frame with tipping device for the support of the collecting tray and attachment point for cable winch / steel cable
Safety collecting tray
Material: PE 100-RC
Manufactured according to the building inspection approval Z-40.22-254 of the DIBt.
Welded construction made of extruded plate material
Includes:
Splash guard elements (pluggable)
Straps for the locking in stationary position
GRP grate (removable) as anti-skid layer
PRODUCT OPTIONS
WK-FLEXLINE-2 - discharge station for up to 2 filling stations
Installation sizes (approx)
1800 x 4000 x 3500mm (in discharging position)
1800 x 1500 x 3500mm (in stationary position)
Safety collection tray
Outer dimension (approx): 3000 x 1500 x 300mm
Collecting volume (approx): 700 litres
WK-FLEXLINE-3 - discharge station for up to 3 filling stations
Installation sizes (approx)
2300 x 4000 x 3500mm (in discharging position)
2300 x 1500 x 3500mm (in stationary position)
Safety collecting tray
Outer dimension (approx): 3000 x 2000 x 300mm
Collecting volume (approx): 1000 litres
WK-FLEXLINE-4 - discharge station for up to 4 filling stations
Installation sizes (approx)
2800 x 4000 x 3500mm (in discharging position)
2800 x 1500 x 3500mm (in stationary position)
Safety collecting tray
Outer dimension (approx): 3000 x 2500 x 300mm
Collecting volume (approx): 1200 litres
WK-FLEXLINE-5 - discharge station for up to 5 filling stations
Installation sizes (approx)
3300 x 4000 x 3500mm (in discharging position)
3300 x 1500 x 3500mm (in stationary position)
Safety collecting tray
Outer dimension (approx): 3000 x 3000 x 300mm
Collecting volume (approx): 1500 litres
Also by CSO Technik
More products on ENVIROPRO
CSO Technik address and contact details
CSO Technik Ltd
Chequers Barn
Chequers Hill
Bough Beech
Edenbridge
TN8 7PD
Tel: 01732 700011
Fax: 01732 701050
View on map