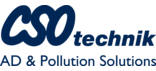 Sector
Utilities

Project type
New build

Services provided
Design
Installation
Commissioning

Year completed
2014

Project location
North West England

Client
United Utilities

Products used
Static wave screen

Context
United Utilites built a combined storm water storage tank constructed as part of a flood prevention scheme.

A 6 mm non-powered storm screen was required to prevent organic and non-organic sewage related debris being discharged into the water course.
Work undertaken
CSO designed and Installed a new 6mm perforated static wave screen to prevent solids greater than 6mm in two directions being discharged.
Project data
Design Flow: 6,135 l/s
Wave Pitch: 270 mm
Screen Perforation: 6 mm
Related entries
Static wave screens are designed for screening storm water in various applications, including combined sewer overflows, storm tank overflows and pumping station overflows. They do not require a power source. They have high solids retention values of 55% and will retain all gross solids larger an 6mm in two directions, in the pass forward flow for...

Product, 13 February 2018
Also by CSO Technik
CSO Technik address and contact details
CSO Technik Ltd
Chequers Barn
Chequers Hill
Bough Beech
Edenbridge
TN8 7PD
Tel: 01732 700011
Fax: 01732 701050
View on map