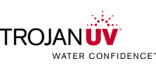 Media treated
Potable water
Raw water
Wastewater / effluent

Sector
Wastewater treatment
Water treatment

Lamp pressure
Low pressure

The TrojanUVFlex™ is an advanced water treatment system deisgned to provide municipalities with energy-efficient delivery of high UV doses within an extremely compact footprint. It offers the latest advancements in system controls to optimise performance, operating costs and regulatory reporting, performing both UV disinfection and UV oxidation.
The TrojanUVFlex™ is ideally suited for potable and non-potabe water re-use applications, as well as drinking water treatment, including the destruction of biological and chemical contaminants such as 1,4-dioxane and disinfection of up to 6-log adenovirus.
Benefits
Compact footprint (40-50% smaller than comparable systems)
Powerful, energy-efficient 1000W Solo Lamp technology
Low lamp count
Reduced maintenance
Ease of operation
High reliability
Advanced control system to optimise energy use and oxidant concentration
More uv water treatment by Trojan UV Technologies UK
View all
Also by Trojan UV Technologies UK
Trojan UV Technologies UK address and contact details
Trojan UV Technologies UK Ltd
5 De Salis Court
Hampton Lovett Industrial Estate
Droitwich
WR9 0QE
Tel: 01905 771117
Fax: 01905 772270
View on map - 2 addresses