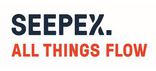 Sector
Food / beverage
Power generation
Water / wastewater

Media characteristics
Abrasive media
Highly viscous media
Solids laden media

Pump type
Progressing cavity pumps

Smart Air Injection (SAI) is a customised system solution to transfer very high viscosity products over long distances - up to 1000m. The patented system is an innovative combination of progressive cavity pumps and dense phase pneumatic conveying using controlled compressed air. It is particularly well suited to convey dewatered sludge with a high dry solids content of 20-40% over long distances.
This alternative to conventional means of handling dewatered sludge has already been installed at a number of plants throughout Europe, and has generated a rapid return on investment.
Dewatered sludge (or other highly viscous media) is introduced into the pipeline using a progressive cavity pump, forming compacted material which is split into 'plugs' and pushed down pipelines up to 1000m long using controlled amounts of compressed air.
How it works
As mentioned above, SEEPEX Smart Air Injection uses a combination of progressive cavity pump technology and dense phase pneumatic conveying. This overcomes the challenges posed by the dewatered sludge as well as by the ever increasing transport distances.
In the SAI system, a solid 'plug' of dewatered sludge is formed by an open hopper pump with auger feed screw, which is then transported onwards by means of pulsed compressed air injection which is pressure-controlled via an algorithm optimised for the application. The pneumatically transported sludge 'plug' is lubricated with boundary layer liquid, for example polymer solution. This reduces friction in the pipeline, and thus improves the energy efficiency of the system as a whole.
The combination of pump and dense phase pneumatic conveying permanently reduces the pressure in the entire pipeline to below 10 bar generated by the pump to set the sludge plug in motion. Once the static friction force has been overcome, the sludge plug is moved by compressed air, which again reduces the discharge pressure in the pipeline. Adjusting system parameters such as polymer and air volumes at the location makes it possible to set a plant-specific, energy-optimised operating point.
The reduction in friction losses and the discharge pressure requirements means that pumps fitted with Smart Conveying Technology (SCT) can be used for long distance, high viscosity transfer duties. Pump maintenance time is minimal (rotor stator replacement in less than an hour) as pipework removal is not required for maintenance. The lower discharge pressure additionally ensures an increased service life for the components which is further extended by SCT whereby the stator can be adjusted to maintain pumping performance as performance drops. Additionally in the automated SAI system process monitoring can be integrated into existing automation and control systems via conventional interfaces. All functional components, sensors and actuators, are part of the scope of supply, and are integrated into the control software SAI, which is optimised for the respective application.
Related entries
Smart Conveying Technology (SCT) means quick maintenance, significantly reduced life cycle costs and the shortest maintenance downtime. The design of SCT anables the rotor/stator sealing line to be adjusted to suit the application and compensate for wear, leading to more than double the lifetime of the rotor and stator. SCT technology also...

Product, 19 March 2018

SEEPEX open hopper pumps handle viscous to semi-solid products with low or no flowability. They come in 9 ranges with multiple variations within each range and are suitable for nearly all industrial sectors: open hopper and auger feed screw design; optimum product handling: open hopper and auger feed screw adjustable for each processing task; easy...

Product, 19 March 2018
More industrial process pumps by SEEPEX UK
View all
Also by SEEPEX UK
SEEPEX UK address and contact details
SEEPEX UK Ltd
3 Armtech Row
Houndstone Business Park
Yeovil
BA22 8RW
Tel: 01935 472376
Fax: 01935 479836
View on map