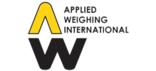 Hardware
Out stations
Transmitter units

Functions
Alarm generation
Data monitoring
Datalogging

Communications
GPRS

Networks
One way

The Teleonix 2 enables a client and / or their supplier to remotely monitor weighing systems or other measurement devices at one or numerous remote sites.
The system can be configured so that the supplier can be automatically alerted to changes in content level for replenishment or stock control purposes by email. The client and / or their supplier PC or mobile device shows a graphical representation of the weighing system, together with a map of the site location and the facility to download historic data for importing into spreadsheets or databases.
The unit will accept up to 6 off configurable analogue inputs, RS232 and CAN BUS with the facility to expand this number if required.
Features and benefits
Remote monitoring of stock levels at any number of remote sites on the internet via the GPRS network
Email alerts on pre-set silo weights
Historical data download as a .csv file
6 configurable analogue input channels
CAN BUS interface - for direct connection to the Target 260 and Status 290 range of weighing instruments increasing accuracy by eliminating analogue signal losses
RS232 interface
GPS position location with map
ABS IP65 enclosure
110-240vac or 10-32vdc supply versions
Bright OLED display for content view or configuration
Also by Applied Weighing International
Applied Weighing International address and contact details
Applied Weighing International Ltd
Unit 4-8, Southview Park
Marsack Street
Caversham
Reading
RG4 5AF
Tel: 0118 946 1900
Fax: 0118 946 1862
View on map