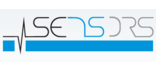 The PGF-10 series of gas proving and Interlock systems meet the requirements of clients who require to monitor and control gas supplies to kitchens, laboratories or process areas and establish leak free status before implementing full supply.
This device is for mains supply natural gas and is configured to monitor fan operation, gas pressure and gas detection. Additional models are available to cover laboratory (high pressure) gas or LPG systems.
With the PGF-10 you can have a full and integrated safety and control system, providing a full automatic safety protection with (after activation) no human intervention required.
Designed to incorporate the best features of PID control, the PGF-10 requires no complex weep valve or orifice system but utilises the intrinsic gas pressure and decay (through any leak) to prove a system gas tight. This removes the need for extensive calculation for system setup and negates high maintenance costs associated with maintaining orifice and dual (weep) valve systems.
The unit can be further linked to gas detection systems allowing full area status monitoring.
Features:
• Simple to install with fully automatic setup
• Easy to use with simple button activation and display detailing all actions and readings
• Compliant with BS 6173:2009, IGEM/UP/2 Edition 2 and IGEM/UP/11 Edition 2
• Cost effective method of providing gas safety
• High quality British product designed and built to UK and European standards
• Manufactured exclusively in the UK
More gas measurement by Sensors
View all
Also by Sensors
Sensors address and contact details
Sensors Ltd
4a Pepper Road
Stockport
SK7 5BW
Tel: 0161 483 1415
View on map