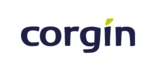 DustLess is the new dust suppressant of choice for dusty roadways where health and environmental compliance are at risk.
Composed of an organic, environmentally-safe compound, it offers a long-term, cost-effective solution for application in high traffic areas where excessive dust generation is an issue.
Easily applied and remaining effective for 6-12 months, DustLess frees up workforces and resources from traditional labour-intensive dust suppression methods, allowing them to be reassigned to core business activities. This can have wide-ranging benefits including reduced vehicle maintenance, increased return on investment and increased safety – to name but a few.
As safe as it gets
DustLess has no onerous handling or safety requirements. This allows it to be used in environmentally-sensitive areas and where people and wildlife are present. Full details can be found on the DustLess Material Safety Data Sheet.
Why it works so well
DustLess is unique in the way in which it works. It is permanently absorbed into the individual soil particles, especially the finest of particles that cause the worst fly-away dust, weighing them down. It does not form a crust, nor does it evaporate. It is unaffected by hot or cold, or by rain – making it the most durable dust suppressant available.
Advantages over traditional methods
DustLess has significant advantages over traditional dust suppression methods, including its long-lasting effect, environmental safety and cost-effective application. Click 'Visit website' opposite for a more detailed comparison of the advantages of DustLess over traditional methods.
Related entries
Dust tracking from unsurfaced roads and other traffic areas is a major challenge for the construction, quarrying and recycling industries in particular. Although snow, ice and mud may have been bigger challenges than dust in recent weeks, we're now at the time of the year when the sun is strong enough to change ground conditions quite quickly, if...

News, 19 April 2018
Also by Corgin
Corgin address and contact details
Corgin Ltd
Bellasis Street
Stafford
ST16 3DD
Tel: 01785 229300
Fax: 01785 229395
View on map