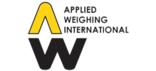 Applications
Tanks
Vessels

Features
ATEX certified

Minimum weight
2000kg

Maximum weight
10,000kg

The Titan 95 range of loading assemblies is designed for axle weighbridges, vessel and tank weighing applications.
Incorporates a fully welded stainless steel load cell with hardened stainless steel loading pins.
The design allows for central loading of the load cell giving very high weighing accuracies.
Features
Capacities: 2000, 5000, 10,000kg
Plastic coated mild steel or stainlessloading assembly options
Fully welded stainless steel load cell
Matched load cell output
OIML R60 approval
Double-ended shear beam configuration
5-year limited warranty
Manufactured in the UK
Options
ATEX certified for Zone 0, 1, 2, 20, 21 and 22 hazardous areas
OIML C3 approval
Digital with RS485 ASCII, Modbus, CAN and CANopen outputs
High temperature up to 160°C
Stainless steel weighing assembly
Industrial instrumentation and weight controllers
More load assemblies by Applied Weighing International
View all
Also by Applied Weighing International
Applied Weighing International address and contact details
Applied Weighing International Ltd
Unit 4-8, Southview Park
Marsack Street
Caversham
Reading
RG4 5AF
Tel: 0118 946 1900
Fax: 0118 946 1862
View on map