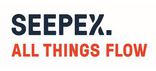 Suitability
Sludge / slurry
Wastewater / sewage
Water

Pump type
Progressing cavity pumps

Housing
Cast iron
Stainless steel
Steel

Installation
Dry installed

Max. flow
30 L/H - 500 M3/H

Max. pressure
up to 96 bar / 1400 PSI

Product group N pumps form the basis of the modular concept that supports all SEEPEX progressive cavity pumps. They are ideal for applications in water and wastewater treatment.
They convey low to highly viscous media with or without solids.
BN pumps can also be supplied with Smart Stator Technology up to 8bar discharge pressure
Key features
Various rotor/stator geometries (conventional, 6L and Tricam geometry)
Low pulsation, uniform flow
High self-priming capabilities even with a mixture of liquid and air or gas up to a 9 meter water column
Numerous installation options
Large spherical entrance port
Reversible rotation and flow
BN Range
For low to highly viscous media with or without solids
Conveying capacity: 30 l/h - 500 m3/h
Pressure: up to 48 bar (700 PSI)
NS Range
For low to highly viscous media with or without solids
Conveying capacity: 30 l/h - 500 m3/h
Pressure: up to 96 bar (1400 PSI)
Universal drive configuration through a flexible coupling or V-belt
BNA Range
For low to highly viscous media with or without solids
Conveying capacity: 0.3-110 m3/h
Working pressure (MAWP): up to 24 bar (350 PSI)
Casing pressure (MACP): up to 50 bar (725 PSI)
Related entries
More water / wastewater / effluent pumps by SEEPEX UK
View all
Also by SEEPEX UK
SEEPEX UK address and contact details
SEEPEX UK Ltd
3 Armtech Row
Houndstone Business Park
Yeovil
BA22 8RW
Tel: 01935 472376
Fax: 01935 479836
View on map