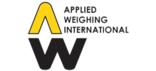 Suitability
Chemicals
Foods (processed ingredients)
Foods (raw materials)
Packages

Max. units per minute
80

Minimum weight
10g

Maximum weight
10kg

Applied Weighing's high-speed check weigher is built to withstand the rigours of industrial and packhouse conditions. It is manufactured in stainless steel as standard.
A wide range of interface and communication options is available. It is fully useable as a standalone unit, but information can also be send to and from it via LAN/Profibus/RS232.
Information about many different products can be stored in an internal databank. Stored product information can include tolerances as well as information about product routing and belt speeds.
Features
Up to 200ppm
+/- 500mg accuracy (+/-200mg for smaller weights)
10g to 10kg weight range
LAN/Profibus/RS232 communications
Variable speed motors
Also by Applied Weighing International
Applied Weighing International address and contact details
Applied Weighing International Ltd
Unit 4-8, Southview Park
Marsack Street
Caversham
Reading
RG4 5AF
Tel: 0118 946 1900
Fax: 0118 946 1862
View on map