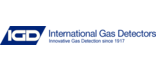 Gases / parameters
Ammonia
Carbon monoxide
Chlorine gases
Combustible gases
Flammable gases
Other
Oxygen

Type
Fixed

System type
Detectors

Features
Alarm trip
Datalogging

The 2-wire addressable gas detection room status indicator gives live readings of up to 8 detectors / devices in specified rooms, to provide accurate measurement of the background atmosphere for a specific hazardous target gas.
The system incorporates clear visual and audible alarms for any hazard to provide unambiguous alarm indication.
A green light is displayed when the room is clear and safe of hazards (with current gas readings).
A red alarm and sounder indicates a hazardous area (with a personalised warning message).
The indicators can also be fitted with slam switches and key switch options providing extra flexibility and safety coverage.
Key features
Reliable long-term monitoring solution.
2-Wire Addressable Technology - two core cables for both power and communication.
Indicators have up to 7 input and output options - additional detectors can be added off the status indicator.
Programmed to interface to standard 4-20mA detectors - any sensor that has a 4-20mA output can be read onto a detector node and then displayed on a room status indicator.
Relays and digital outputs included allowing them to run additional illuminated signage, beacons, solenoids or door controls to enhance site safety.
Easy integration into existing or new systems.
Related entries
International Gas Detectors

International Gas Detectors has launched a new 2-wire addressable room status indicator to clearly show whether it is safe or not to enter an area protected by gas detectors. After an area has been evacuated due to a hazard detection, IGD's range of room status indicators provide a clear and unambiguous signal of when it is safe to return. This...

News, 16 February 2018

International Gas Detectors

The TOCSIN 750 Series addressable gas detectors provide a flexible future proof system for your gas detection requirements. It can monitor over 400 hazardous gases and vapours. IGD's Sentinel+™ 2-Wire protocol allows the 750 series to communicate over the detector power cables. There is no specific polarity for cable connections. Any mix of safe...

Product, 15 February 2018

International Gas Detectors

International Gas Detectors has launched a new 2-wire gas detection system that allows all devices to connect addressably using two-core cable. The system significantly reduces install costs. A 2-core cable is able to transmit power and communication at the same time to up to 32 detector nodes per cable run. The detectors are termed 'detector...

News, 07 June 2017
More gas measurement by International Gas Detectors
View all
Also by International Gas Detectors
International Gas Detectors address and contact details
International Gas Detectors
Triton House
Crosby Street
Stockport
SK2 6SH
Tel: 0161 483 1415
Fax: 0161 484 2345
View on map