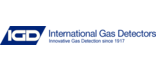 15 February 2018
International Gas Detectors has launched a new 2-wire addressable room status indicator to clearly show whether it is safe or not to enter an area protected by gas detectors.
After an area has been evacuated due to a hazard detection, IGD's range of room status indicators provide a clear and unambiguous signal of when it is safe to return.
This device can give live readings of up to 8 detectors / devices in specified rooms, to provide accurate measurement of the background atmosphere for a specific hazardous target gas.
The system incorporates clear visual and audible alarms for any hazard to ensure safety.
A two-line colour change display indicates green when all is OK, and flashing red when in alarm mode. There is a customisable display, featuring a two line message. By default the green display will message OK TO ENTER and the flashing red display will message GAS ALARM. Should a fault occur, the display will change to yellow and display FAULT.
In addition, the unit has an 85dB sounder. Placed at eye level by a doorway the unit clearly indicates the room status.
IGD's detector nodes interface with standard 4-20mA detectors and temperature, pressure and flow probes, with a 4-20mA output.
Relays and digital outputs are included allowing them to run additional illuminated signage, beacons, solenoids or door controls to further enhance site safety.
They can be fitted with slam switches or key switches, to create extra flexibility for process laboratory areas or similar applications.
IGD's room status indicators provide an innovative solution to a number of common problems, clearly displaying local information and alarms in a simple yet powerful format.
Related entries
International Gas Detectors

The 2-wire addressable gas detection room status indicator gives live readings of up to 8 detectors / devices in specified rooms, to provide accurate measurement of the background atmosphere for a specific hazardous target gas. The system incorporates clear visual and audible alarms for any hazard to provide unambiguous alarm indication...

Product, 07 March 2018
More product news by International Gas Detectors
View all
Also by International Gas Detectors
International Gas Detectors address and contact details
International Gas Detectors
Triton House
Crosby Street
Stockport
SK2 6SH
Tel: 0161 483 1415
Fax: 0161 484 2345
View on map