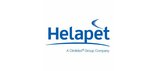 04 May 2018
Helapet has recently launch a dedicated web page for our inline disc filter customisation service. It is a simple-to-use, decluttered page providing visitors with easy access to our Vari-Disk® design and manufacture service, including our comprehensive range of bespoke 24-50mm inline disc filters.
Using a client centric layout, the new web page allows visitors to choose their own filter specification, allowing us to design and build each filter our client's exact requirements. The purpose-designed enquiry form is simple to use and located on the same web page for added accessibility.
Complemented by our new 2018 inline filter brochure and direct access to our dedicated Account Manager for filtration, Helapet is committed to improving the quality and accessibility of our service for new and existing filter clients.
For over 25 years, Helapet has offered a complete solution in the design, on-site manufacture, and delivery of our in-line filtration devices, giving you peace of mind that your filters will be made to meet precise specifications.
With hundreds of configurations to choose from, allowing customers to choose media, inlet / outlet connectors and housing size, Helapet filters are used for both end user and OEM applications across the globe.
Gas and smoke
Gas analysis and monitoring
Inline protection
Testing
Air and pneumatic
Particulate and chemical removal
Compressor
Medical
Autoclave – ensure sterility of air intake in the drying process
Vacuum suction
Nitric oxide inhalation
Aspirators
Anaesthesiology
Sigmoidoscopy
Endoscope
Printing
Pump protection
Damper
Capsule filter
Ink clarification
Laboratory
Liquid clarification
Sterile venting of fumes
Vacuum pump protection
Incubators
Pipette
Design
As part of our consultancy service, Helapet design in-house using the latest CAD packages. Drawings are provided for you to visualise your filter and make comments before samples are made.
Testing filters is also a strong part of the service, making sure that these filters meet and exceed your requirements. The tests we perform are available on our website, and can be requested with your order.
Our on-site ISO Class 8 cleanroom facility ensures our filters are free from contaminants that would render them ineffective.
By producing our filters to meet ISO 13485 accreditation, we maintain in-process quality standards offering individual packing and sterilisation options.
As an OEM provider our tampo printing technology means we can print logos and information straight onto the filters, ensuring your branding is consistent throughout product ranges.
Our etching technology prints lot numbers recording traceability across our process controls.
Related entries
Helapet Ltd - Inline Filters

Helapet inline disc filter capsules allow bespoke solutions for particle filtration, liquid clarification, equipment protection and sterile venting. By selecting bespoke media and connections, an unlimited range of filter options are made possible to fit any device. These filters provide a lightweight yet robust solution for a variety of...

Product, 19 March 2018
Also by Helapet Ltd - Inline Filters
Helapet Ltd - Inline Filters address and contact details
Helapet Ltd
Lister House
Blackburn Road
Townsend Industrial Estate
Houghton Regis
LU5 5BQ
Tel: 01582 501980
Fax: 01582 501981
View on map